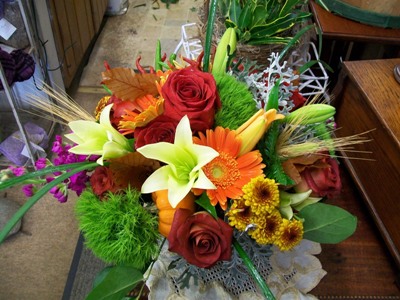 Flowers
For all yout floral needs. We customize each floral gift to delight the sender
and the recipient. French Lanvender will stand behind its promise to give you
the freshest flowers available, arranged by a designer with over 30 yrs of world
wide floral experience.
We bring our expertise to every part of our beautiful flower arrangements;
the arrangement of colors and shapes to maximize the harmony of the
arrangement, and presentation to accentuate the natural beauty.
French Lavender can send you the perfect dozen roses,
give you spectacular wedding flowers, or provide a stunning memorial tribute.